Recent Posts
1
« Last post by x t r on May 19, 2018, 10:38:05 AM »
Right on.
2
« Last post by fruw0w on May 18, 2018, 11:13:53 PM »
I'm leaving this on pending. Our bf team isn't participating in comp rn due to several obstacles and will pick back up bf5. I've instructed shizzles to play with us an establish chemistry and we will make a decision then. From everyone here at i9.console, cheers. Hope to have some good games with you
3
« Last post by x t r on May 16, 2018, 10:09:33 AM »
4
« Last post by Shizzles24 on May 15, 2018, 05:43:33 AM »
Name: Robert

PS4 ID: Shizzles24

Referred By: fruw0w

What time zone are you in? EST

Have you ever been banned for cheating in a game? NO

What kind of headphones do you have?Turtle beach

List all previous competitive team(s) you played for: Six Star, BFN USA

List all previous match history (Leagues or Tournaments only): BFN,WOD,ADME,TIER ONE
5
« Last post by x t r on April 30, 2018, 11:55:57 AM »
Right on
6
« Last post by fruw0w on April 30, 2018, 12:42:25 AM »
PT has dropped from the league, sad. They were a strong opponent. I'll let you know when the updated schedule is released
7
« Last post by x t r on April 27, 2018, 08:32:26 AM »
GL boyz!
8
« Last post by Rideforlife3 on April 24, 2018, 06:36:56 PM »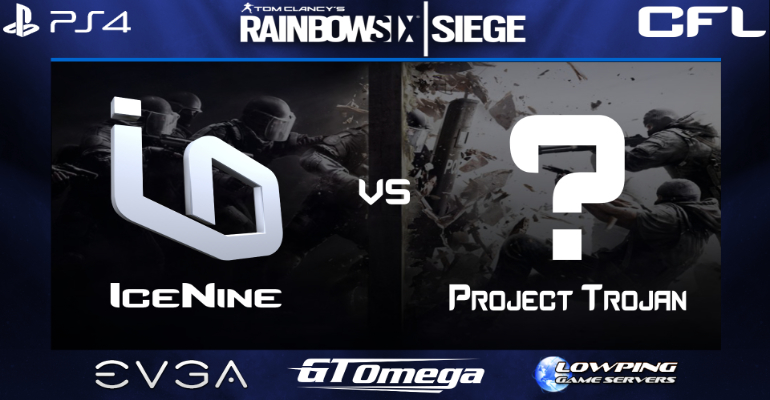 On April 5th (time TBA) IceNine will be making its debut in rainbow six siege, facing off against pT in its first CFL R6 league. The lineup is as follows, shiftdt, ohSur, OscarM452, infinite_frags, SeanIsFoxy, mvemjsunp666 and Garfie489. Be sure to tune in to all the action and get ready for a new face of i9.
9
« Last post by x t r on April 22, 2018, 12:38:45 PM »
Check out
twitch.tv/rideforlife3
for our latest Battlefield One action and his youtube channel
rideforlife3
. Make sure you tune in for Ride's up coming giveaways which include a brand new razer raiju ps4 controller and others soon to come.
Also check out
Facebook.com/rideforlife3
for all his latest updates and be sure you hit that like & subscribe button.
10
« Last post by Rideforlife3 on April 22, 2018, 09:18:25 AM »
I still can't believe he is gone :/. Same with Minnie me from Austin powers. Verne it's a sad week